Good Company, Bad Advertising: Capital One Quicksilver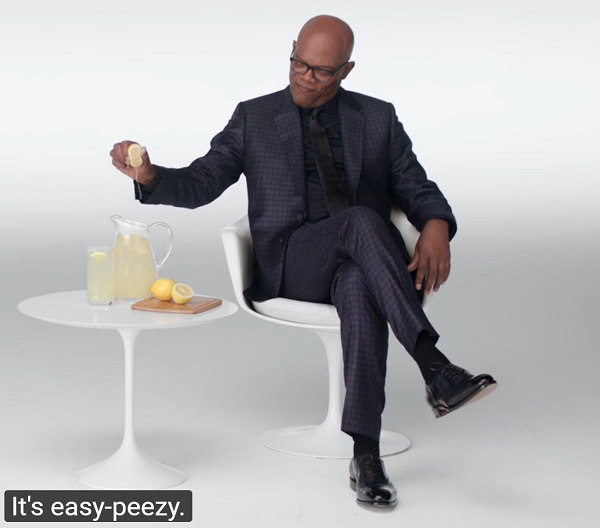 Welcome to a new feature, where I take a look at good companies that are running ads that just aren't hitting the mark. It's impossible to avoid advertising as a consumer, but in this age of "Skip ads", it's important to deliver the benefit of your product or service as clearly and as quickly as possible. 
Here's today's example of bad advertising: Quicksilver by Capital One (COF). Per Samuel L. Jackson, it's "Easy Peezy". I'm assuming this is some kind of inside joke about one of his movies, but unfortunately the point is completely lost on me. It's actually not clear what he means, and I don't "See what he's saying". 
Here's the commercial itself via Youtube by Alphabet/Google (GOOG), (GOOGL):
So if this commercial didn't convince you to click to find out more about Quicksilver, well then rest easy-peezy knowing that you're not alone. Advertising agencies spend lots of money to create content like this, so it's important that it work as intended. That's even more true now that content creators are being so vocal about how many views they get. 
That said, Capital One, trading at a modest 13x earnings, with a dividend yield of 1.77% is a great company to invest in, especially as the Fed starts to bring interest rates up. Dividend growth was slower last year than it had been on average, but the 5 year average dividend growth rate is an impressive 16% annually. We are due to see an increase in the next quarterly results.  
If anyone can give me some insight in the comments area about the reference being made, or even better, the advertising agency that Capital One works with, that'd be just fantastic. Thanks for reading, be sure to become a follower for more like this in the future.