Stay with Wells Fargo. You'll be just fine.

"You never find just one cockroach in the kitchen" is the quote I most often see with regards to businesses that have operating problems. When it comes to Wells Fargo (WFC), let's be honest: Whatever words I add from this point forward are probably not going to convince you one way or another. That's because most investors are firmly rooted in the belief that either management is extremely important, or the other group, which believes that the economics of the business are the most important thing.
If it matters to you, I am in the second camp. 
As far as cockroaches are concerned, that quote is related to accounting fraud concerns. What happened at Wells really wasn't that kind of thing. Every good business has a need to sell as much product as they can, and management unfortunately motivated it's employees in a way that made it tempting to cheat. I don't think that makes management bad people, and I also don't think it was the greatest news that they fired all those employees. 
There will be some costs associated with finding new people to replace the over 5,000 that were let go. The timing, however, might actually be fortunate, because as interest rates are low, it makes finding loans and other products more difficult to sell. But those economic problems are all temporary, and I'm telling you right now: interest rates will not stay low forever.
So I keep rating Wells Fargo a strong buy.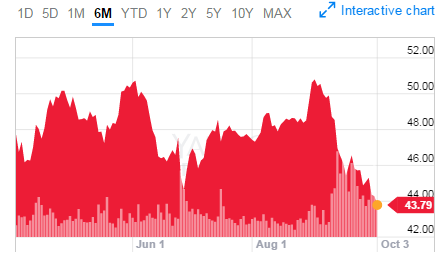 The stock price took some bumps on the initial news but since that time is really handling this whole situation pretty well. We're barely 10% down from where our high came in. Buffett certainly isn't going to let his stake go. And as you may have heard, he'd like to own the whole bank if possible.
Even if he doesn't buy them out, the bank is trading at 10 times trailing earnings, which are basically at one of their weakest points in history, so go get them now while the bank is a bargain. Or be the type that sits and waits until it's obvious, but by that time, you'll have cut down your potential gain by likely more than half. You got a current yield on there at 3.43%, and I expect that Well will continue to increase dividends to settle investors nerves.
This stock has the potential to increase several times over once things get rolling with the Fed. I recommend you get going while the stagecoach is standing still. There has been some damage to the brand as a result, but I expect the worst thing to be is customers who say "Just one please" when opening new accounts.