Facebook Spammers Burning Up My SMS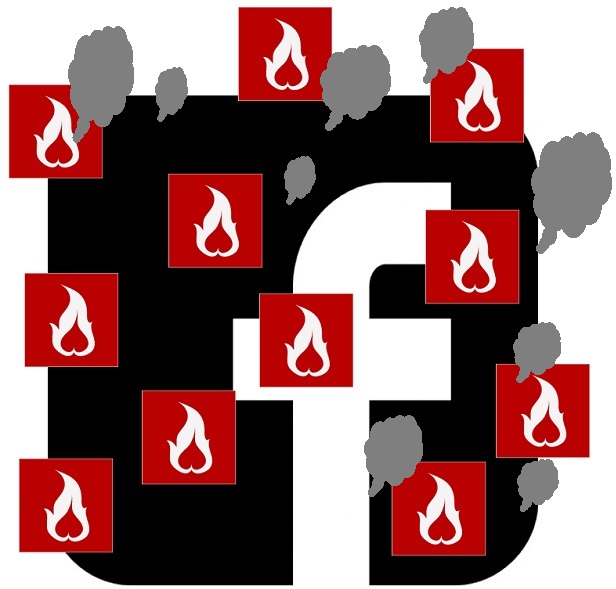 If you're a spammer, apparently email is just not cool enough for you these days. Nope, it's got to be Facebook (FB) for all your spammy needs. The latest scam involves infiltrating your friends list and sending invites to your Google (GOOG), (GOOGL) Android cellphone's instant messaging software to make it look like they are interested in a private chat session. I have edited the screen capture below to remove my friend's real name, but I was virtually certain that it was spam from the start.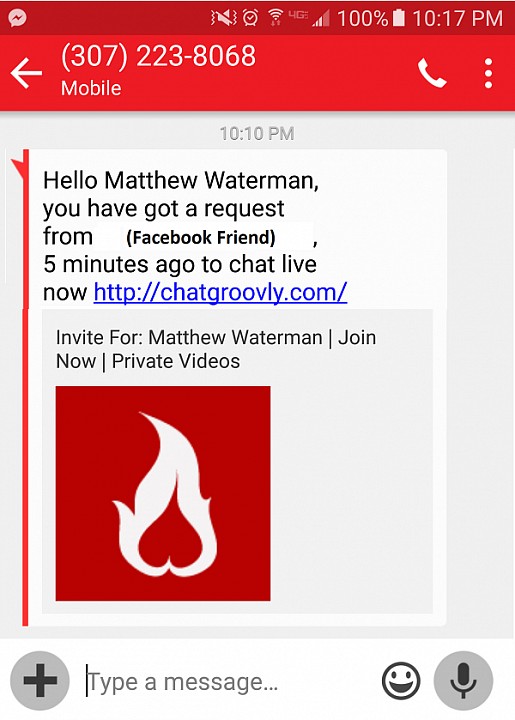 I went ahead and followed the link to chatgroovly anyway, which I have also edited the url of slightly, because it's personalized. 
The link will take you to a completely different site that tries to get you to sign up to view an obscured video clip which is two things: Clearly not my friend, and also clearly pornographic. The phone number that this came in on, (307) 223-8068, is coming out of Bosler, Wyoming, but searching phone directory lists don't reveal very much. It's not clear to me how this spam originates, but since the message came through my messaging system and not Facebook or Facebook messenger, it's code is probably living in some app that I've installed on my Samsung (SSNLF) Galaxy S7, or one that Verizon (VZ) bundled with the service.