Super Mario Bros. Hot Wheels Are A 1up For Nintendo And Mattel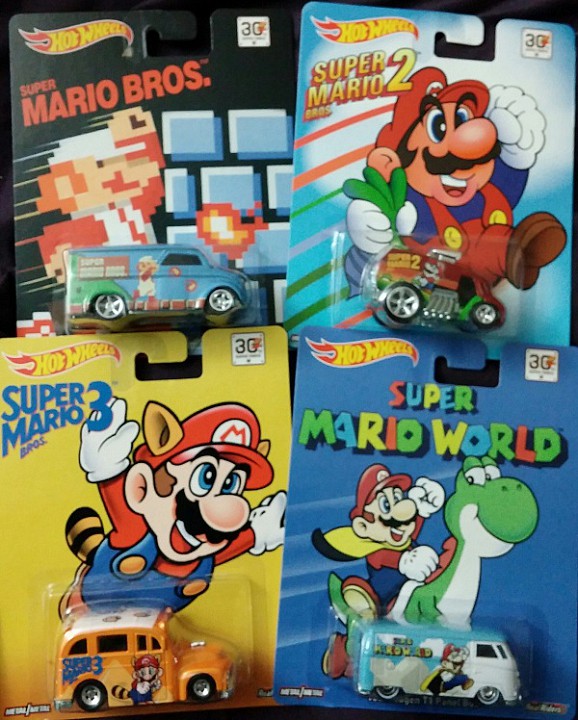 I never considered myself a rabid toy collector, but Mattel (MAT) has been churning out some absolute gems lately with it's Hot Wheels collections. Check out these Nintendo (NTDOY) "Super Mario Bros." themed cars. I went to the grocery store to pick up $2 worth of brussels sprouts and walked out with $35 worth of toys instead. And I have a feeling that this kind of thing happens all over the country, every day of the year.
The Disney (DIS) "Star Wars" Hot Wheels line is also extraordinarily cool, especially the Kylo Ren and Stormtrooper toys. I may have also bought some of those along with Tie Fighters and a Millenium Falcon for my desk at work. Hard to say, but there have been rumors such a thing happened.I can't help it, the toys they are making for grown ups these days are better than the ones my kids have access to. 
The market overall has hit a soft patch the last few days, but I didn't hesitate to add more Mattel stock to my portfolio, they closed down 34 cents today at $26.92.