Death Of Carrie Fisher Causes Surge In Rogue One Ticket Sales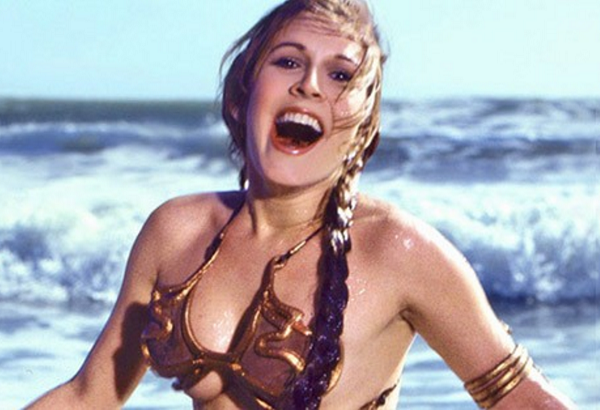 Carrie hated that metal bikini, but she knew who her fans were, and she loved them.
I was deeply saddened to hear about the loss of one of the film industry's icons yesterday. As a tribute, I took my daughter to see "Rogue One".  Carrie Fisher, famous for playing Princess Leia in the Star Wars universe of films passed away Tuesday, December 28th 2016 at the too-young age of 60.
Disney's (DIS) take on the Star Wars franchise with the stand alone story "Rogue One" had already been fairly well received, I even read one fan, someone I know to be very heavily opinionated about the series saying that Rogue One was the best of all of the Star Wars films released to date, including his most beloved story, "The Empire Strikes Back". 
I wasn't the only one at the theatre that night though. AMC (AMC) sold out all of their evening showings of Rogue One, which is remarkable for a weekday screening. It should be a good quarter for both entertainment companies, as well as for 20th Century Fox (FOX), (FOXA) who retains rights to the original trilogy through 2020.
Rest in peace, Carrie. The force will be with you, always.