Jakks Pacific Showing Improvement In Plastic Quality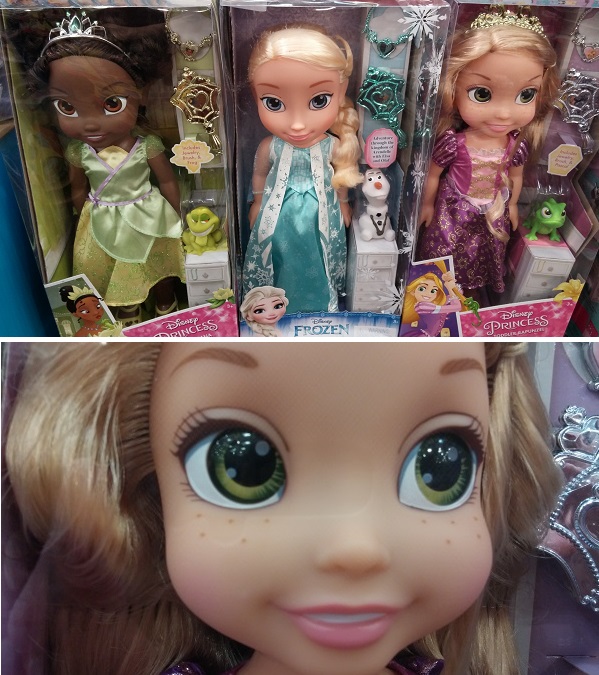 Believe it or not, I actually do keep a close eye out for these kinds of things.
And I like to admit it when a situation I was critical about has changed. I had been pretty outspoken with regards to Jakks Pacific (JAKK) over the last couple of years. But that's chiefly because I was long the stock of Mattel (MAT), and the success of Disney's (DIS) "Frozen" was taking away a lot of attention from "Barbie". It's not because I was jealous, it was that there was no legit reason for the stock prices to be so low/high based on typical yearly performance from each company. 
So two years since I started following them, here's what's changed.
Jakks still has issues to work out. But these are good changes.
As you know, I've been getting my detective skills on now that the Christmas lineup is starting to appear in stores. I ran across these products in Costco (COST), and I spotted a much improved quality in the plastic molding and painting that Jakks is putting into these goods. These Disney Princess oversized dolls look great. I'm not totally clear on how their contract with Disney works though. I thought that Hasbro (HAS) was taking over exclusivity rights on this brand. Can someone help set me straight in the comments just how those plans are laid out?
At any rate, it looks like right now Disney and Jakks have a good working relationship.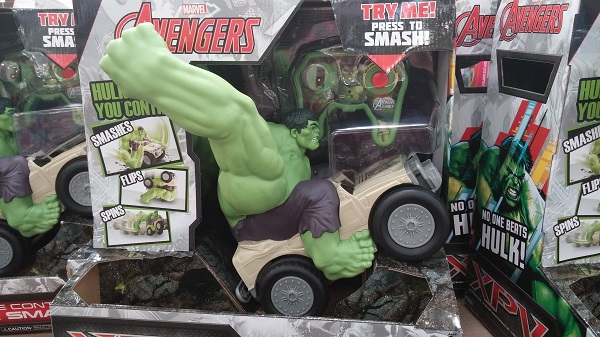 This Hulk truck is big, and I'm pretty sure my 5 year old would love it.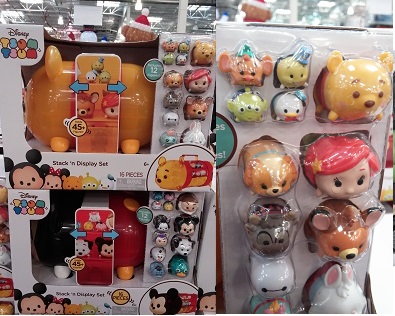 Above: "Tsum Tsums". 

This particular line of toys I'm not sure about. It's based on a product set that's been primarily a hit in Japan. I recall that Jakks holders were very excited about this brand getting exclusivity rights in coming to America, but that was, I think, in part to the game seeing success in mobile last year, and Nintendo (NTDOY) may have stolen a lot of that thunder with "Pokemon Go". That said, Jakks works with Nintendo in selling some of their toys too, so maybe we'll see something good there after all.
Needs work: Star Wars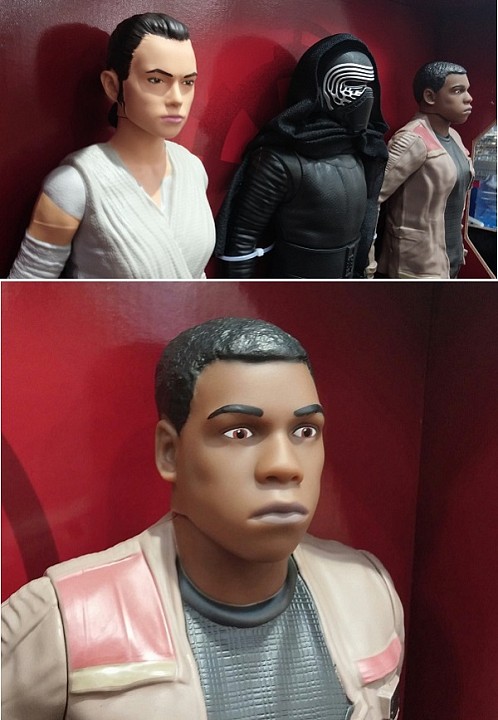 What did Finn see?? 
This was a major sore thumb for me last Christmas. Outside of Jakks Teenage Mutant Ninja Turtles, I haven't been a fan of their "giant" toy series. I think these might be leftovers from last year. To me, these just look cheap and uninteresting. I don't think kids really get a lot out of playing with dolls that look scared, and the collectors probably aren't going to be excited to see them again either. 
So should you invest.. 
One thing I really liked that I came across recently is that Jakks is getting on Twitter every Saturday and talking to their customers. They have some pretty nice Halloween costumes for kids, and they'll probably help out the bottom line. The other toymakers have licenses in that arena but aren't really capturing that portion of the textile industry. 
The situation is still on the speculative side, and I'm not sure that I'm seeing a product here that can really carry them year after year. Long term debt has been reduced a little bit since last year, but on a multiyear basis is still very high. I haven't heard anything about Tsum Tsums since last year, and even if they do well with the princesses, we know there's been an uptick in Barbie sales this quarter. Taking losses on 2 of 3 product lines here is not encouraging me right now. I'm going say to wait on buying. 
But Jakks: please keep doing more of this good work, I really liked what I'm seeing here overall. It's my hope that you can find that hot product that kids want every year, and that will ultimately come from your internal teams, not from licensing, I think.