E3 News: Watch Dogs 2 Officially Unveiled, looks AWESOME.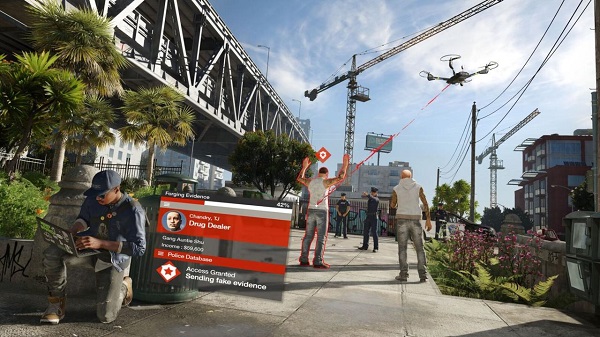 Ubisoft Entertainment SA (UBSFY) gave fans their first look at Watch Dogs 2 today, delivering a livestream prior to E3. The sequel claims to accomplish much more than the original, with a "fully hackable" world.
The location has changed for the sequel, moving to San Francisco, which had previously been rumored to be an upcoming setting for Rockstar/Take Two's (TTWO) "Grand Theft Auto" series.  Watch Dogs 2 will feature a new protagonist, and as before, a hacker capable of manipulating everything in the city controlled by electronics. 
There is some diversion in the content this time. Per the official news release: "The focus of this title, however, is less on mass surveillance, and more on predictive algorithms that dictate what advertisements the game's inhabitants see, how likely they are to lead successful careers, and even what healthcare the government deems necessary for each person."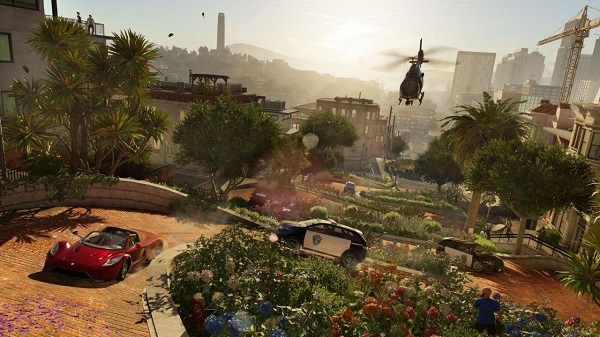 The graphics engine is looking extremely polished, truly a next-gen experience for users. The framerate was looking a little sluggish in the scenes from the demo though, so, just like the first game, will probably see some optimizations before the final release. Expect announcements for the Microsoft (MSFT) Xbox One, Sony (SNE) Playstation 4, and PC, with an emphasis on delivering the game to 4k users.  I'm looking forward to telling you more about it next week from the show floor.