New "Cruis'n" Title Gives Insight Into Nintendo Switch Graphics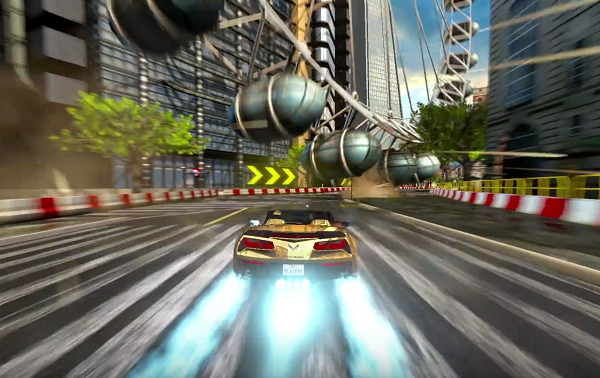 Want to know what to expect from the Switch?
A new arcade game is making it's way to your local Dave And Busters (PLAY), an update of the frenzied racing game, this one titled "Cruis'n Blast". Nintendo (NTDOY) helped develop the arcade kit that it runs on, which features an Nvidia (NVDA) GTX 750ti graphics chipset. The trailer video should give a pretty good expectation of what the targeted fidelity is for software that will be developed on the Switch. 
Fast and vibrant. 
While nothing in the game is extremely detailed, it's bright, and it's moving at a quick 60 frames per second. The custom chipset in the Switch is going to have developers shooting for these qualities as well; at least for what's on their HDTV when the sytem is docked. Although the graphics unit is from a newer generation of chips, the limited amount of memory will bring most of what's been gained to a less-impressive level. 
The goal of the Nintendo Switch was never about having the most impressive graphics. It was about being energy efficient so that the machine could be portable. That said, when the animation is fast, and the machine can render using the latest generation of shaders, you can pull of something pretty impressive. 
ACTION TO TAKE:
I'm long Nintendo. I think you should be, too.