JAKKs Pacific Sees A Small Price Recovery After Pulling Back Over 30%
<!== INSTRUMENT %% %60% ==!>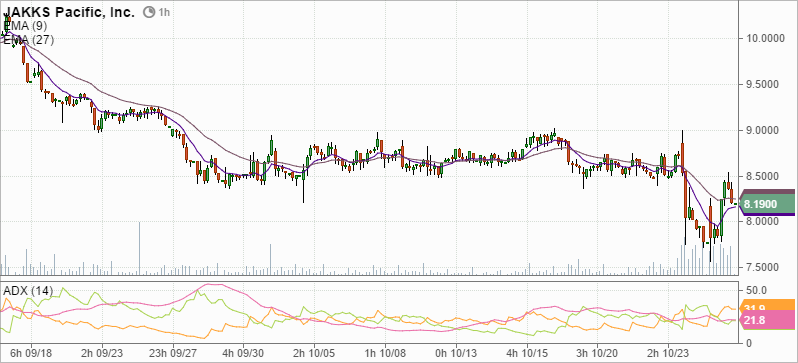 I warned you about these guys. JAKKS Pacific (JAKK) earnings posted yesterday, and while the company did manage to earn more this quarter than the same period last year, the company's drop in overall sales revenue sparked a selloff of more than 10%. That was already down from their year high of $10.28.
The belief was that JAKKs could carry it's success from last Christmas's excellent sales of Disney's (DIS) "Frozen" products and grow those revenues into new, even more profitable revenues. The truth is that "Frozen" was a one trick pony, and JAKKs has nothing else going for them that's as strong.
For shareholders, they also have the double-edged sword which is a whole lot of convertible bonds that would severely dillute EPS should they be converted. If you are looking for a recovery story in toys, buy Mattel (MAT) instead.
JAKKs closed up 42 cents today at $8.19/share.