Zombies Have Jumped The Shark. So has Tech.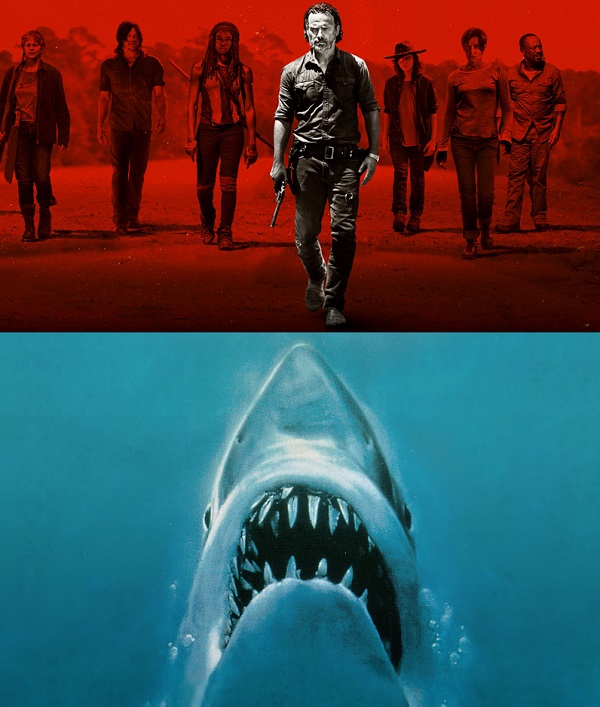 Nothing lives forever. Not even the undead.
Despite the impression the image above relays, I'm not just singling out AMC (AMC) with "The Walking Dead". Although, let's be clear, the show is not generating the interest on social media that it had been during the previous 6 seasons. Halfway through the 7th season, it had become very clear to me that it made little difference to the fans who survived through the 8th season.
The zombie infection has run it's course.
We have seen everything there is to see now, and nowhere was that more painfully obvious than at the recent e3 video game convention. At both the Microsoft (MSFT) and Sony (SNE) panels, with the notable exception being "Days Gone", which has moved on from undead humans to undead bears; fans were seen in the audience rolling their eyes, shaking their heads, and in some cases, falling asleep. We've had zombie movies, zombie TV, zombie games, and they've been slow, they've been fast, they've just.. they've done all they can.
This is especially concerning for Microsoft, who appeared to be relying heavily on established franchises to bring sales to project Scorpio, or excuse me, the "XBox One X". Scorpio was cooler sounding, you should have kept that Microsoft.
AMC stock is in a perilous place.
While the home of past hits like "Breaking Bad" is likely to come up with something else that's new and interesting, it doesn't appear to be slated to happen soon, and fans won't attach themselves to that new thing overnight. At 28x trailing earnings, you're asking for a lot to think they can keep that momentum going. Superhero shows seem to be the thing these days, maybe they can borrow a page from Disney (DIS) with the Marvel playbook, and find something about a lesser known hero to give some screen time to.
ACTION TO TAKE:
Sell AMC. Sell Sony. Hold Microsoft if you're bold/willing to cost average. Definitely buy some Disney if you haven't already. It's looking like a market-wide contraction is about to hit tech, and unfortunately, I just don't see a catalyst for any of these guys to stay strong. But Disney still has Star Wars, Cars, and princess flicks.