Life Cross For 7/13/2017: Top Social Media Brands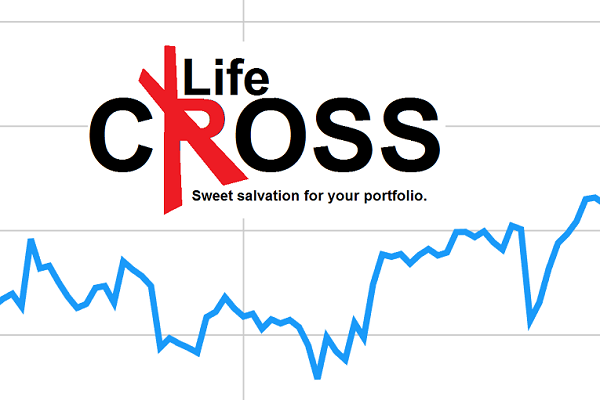 Welcome to the Waterman Life Cross for 7/13/17.
The Life Cross compares the relative yield and P/E ratios of a proprietary list of companies. Today we're taking another look at the "Top Brands" that are frequently discussed on social media (Formerly the Loyal3 brands):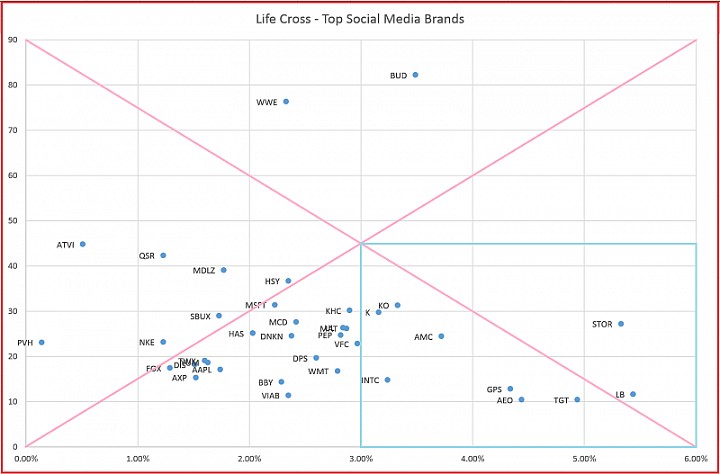 Would Warren Buffett use this chart?
The chart suggests L Brands (LB), Target (TGT), and Stor Capital Corporation (STOR) are top buys right now. World Wrestling Entertainment (WWE) is once again found in the "sell" suggestions, but that area is not very crowded at this time. Anheuser-Busch InBev (BUD) is riding in the "hold" area.
STOR is a particularly interesting choice to me. I have been buying this one myself for some time now (Partially due to this very chart), and the news broke recently that so has Warren Buffett's Berkshire Hathaway (BRK.B).
Bottom fisher bonus round:
I made some small edits to the raw data before creating this chart. Had I left it fully intact, the two top spots would have been occupied by Macy's (M) and Kohls (KSS), both sporting yields in the 7% per year area. As you may already know, Amazon (AMZN) has been eating their lunch for some time now, and so it's hard for me to say those two are solid bets. But, if you are the type of person who insists on catching those falling knives, well, they actually sell very nice knife sets at both locations, more power to you. You'll notice that some of the other tickers in the "buy" area are also retail-oriented, like The Gap (GPS) and American Eagle Outfitters (AEO).
How data is ranked:

The Life Cross takes just two factors into consideration: The current dividend yield, and the twelve month P/E ratio. Stocks that pay no dividends are simply eliminated before I prepare the chart. I also eliminate those investments with negative earnings.
When the chart is drawn, it divides the given companies based on relative yield. That is; how they relate to each other based on the annual dividend yield, how much the stock costs, and how much future earnings are expected to be. Higher yielding stocks will be towards the right side of the chart, and stocks with higher P/E ratios will be towards the top. The chart divides your holdings in a way that unmasks "better than average" opportunities against other holdings.
So in essence, the chart gives you a visual representation of the universe of his or her holdings by quadrant. Tickers toward the bottom right represent better deals for investors, all else equal. Those are the stocks you should buy more of. Tickers towards the top left might be considered for selling. The other two quadrants are probably best to just hold.
Risks of using the Waterman Life Cross:
The chart is not magical, always do your own due diligence. While it cannot guarantee future performance, the chart can give you a good point to begin your research from. It might also introduce you to a company you're unfamiliar with as an investment idea. Just be aware that the chart data can change quickly and dynamically.
Further Reading: