Tim Cook, CEO Of Apple At Nintendo Japan's Headquarters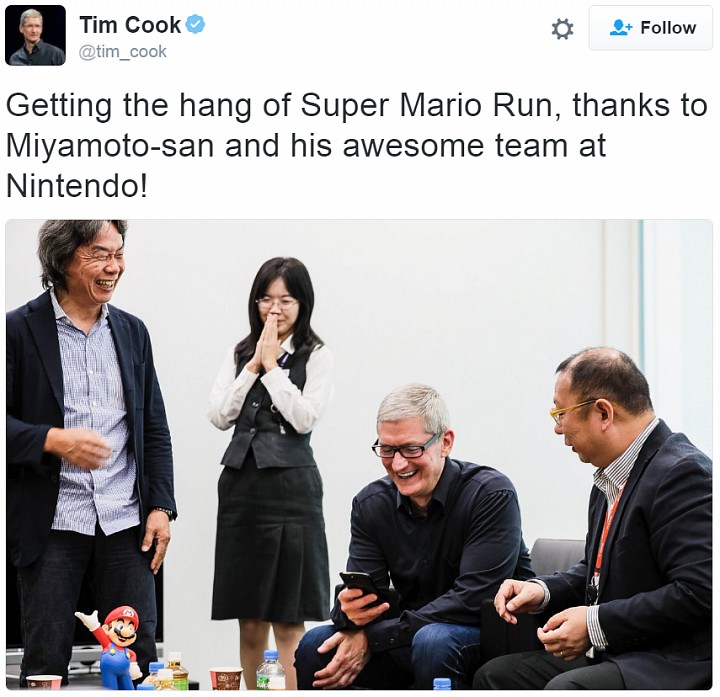 Apple (AAPL) CEO Tim Cook is hanging out in Japan this week, and apparently stopped by Nintendo's (NTDOY) Japanese headquarters to give "Super Mario Run" a try. There aren't a lot of foreigners who get invited inside there, so this is probably a bigger deal than either party is letting on to. This gives weight to the idea that Apple is trying to get functions of the upcoming Nintendo NX console to talk to their products.
The photo above came from his Twitter (TWTR) account. It could be nothing, but that's a big smile on Tim's face right there. He also posted photos of himself with East Japan Railway (EJPRY) demonstrating a new wireless pay system.