Chip Enabled Cards Were Never About Protecting You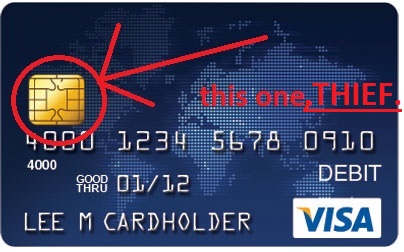 News came out today that Walmart (WMT) is suing Visa (V) over their chip authentication methods. What they are suing over is that the debit cards can be run as credit (this has always been true by the way), and now since the chip is present, proves that the card was actually there, allowing the person using it to bypass the need to enter a PIN. 
I first mentioned that the credit card companies were selling the chips as a way to protect consumers, but were actually putting them there to protect themselves. You can read more about that in this posting. 
Regardless, I don't think that this lawsuit will go the distance. Just be prepared to show up in person when using your own debtit card, or at least make sure the user knows your PIN.
I am long shares of Walmart, and think that they are a good long-term dividend growth hold. Today's price reflects a forward yield of just below 3%.