Why The Wealthiest People Love Government Spending
Cross-posted to Election 2016: Markets vs. Presidential Election.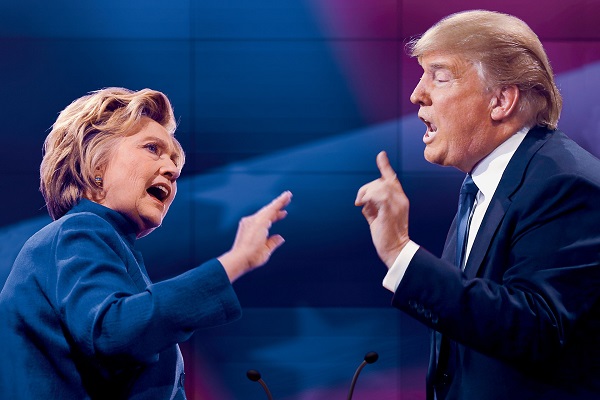 So what's better, higher taxes, or lower taxes on the middle class?
What if I told you that it doesn't matter very much either way if you're invested in dividend paying stocks? Especially if it's the type of stocks that provide frequent dividend increases.
The first thing to realize is that the middle class is not who they think they are.
I started to first realize this problem of people misunderstanding who the middle class actually is when I was taking sociology and macroeconomics courses in college. I really think some parts of these courses should be part of the curriculum taught in the early high school, because it could really impact so many Americans in a positive way to be familiar with these subjects.
But I digress. If you were to define the "middle class" by where they rank in terms of income levels, it would actually start with household incomes exceeding $400,000/year. That is where the people who will be largely affected by higher marginal tax rates are at. Odds are good that someone bringing in an income like that gets it through a business they own, or from investments.
In either case, government spending makes both groups better off.
The reason being is that in groups that would be defined as "Working class", "Working class poor", or even just "Poor", saving and investment are less of a concern. Eating, paying the mortgage, the rent, the utility bills, things of that nature become a higher priority as the income levels shrink. Spending is a naturally higher percentage of these incomes. And that spending translates into sales and services for business owners, and revenues for the corporations that make so many of the things that we use in our daily lives.
And when the government adds to that spending, it gets even more jobs created, and even more spending from the individuals. The trick is in keeping the deficit and the national debt a manageable size. You're going to see both parties talking about their plans to manage that, whether it be through a combination of higher taxes, or less benefits for the working classes. The reality is that no president actually wants to take anything away from anyone. So how can they make everyone happy?
The answer is in inflation. Stock ownership is key there if you don't run your own business.
When a major portion of your income is received from owning stock, and if those dividends grow every year, then by definition you get a pay increase doing nothing at all. The stock market exists for people who don't need to spend 100% of their income on surviving. It creates this irony that the wealthy become wealthier. However, the poorer do not actually become poorer, because government spending helps keep those private and corporate contracts going, and wages increasing, or technology advancing to make the goods they need less costly.
So if you find yourself in a situation where you think taxes might rise, and that has you concerned, then the solution is to start buying and holding dividend payers. Especially the ones that sell the most goods to every economic class.
My picks right now for above-average prospects on current dividend yields are Mattel (MAT), Macy's (M), Anheiser-Busch (BUD), The Gap (GPS), L Brands (LB), The Coca-Cola Company (KO), McDonald's (MCD), Unilever (UL), Walmart (WMT), Pepsico (PEP), Kraft-Heinz (KHC), Intel (INTC), Kellogg (K), Microsoft (MSFT), Hershey (HSY), and Hasbro (HAS).
You should be able to find a brand in that list that you can relate to or understand well. Not all of these names have had dividend growth in recent years, so you'll need to do a bit of due diligence in researching that. Or, just follow me, because odds are very good that I'll be talking more about all of these companies in the near future.