El Expansión Loco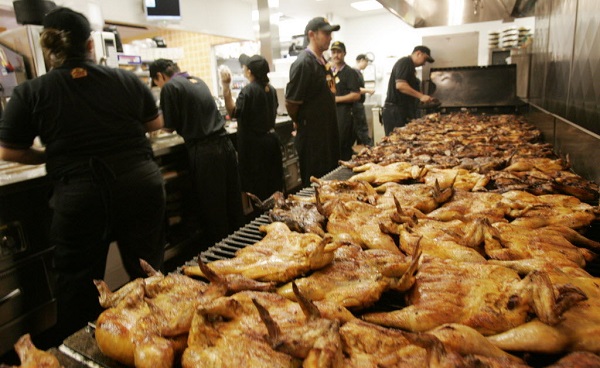 Phoenix isn't a small town anymore, but it's still one of the flattest, and it's still one of the most difficult to find quality junk food in. So when a well known chain like El Pollo Loco (LOCO) decides to open new stores, the construction definitely stands out. There are no less than 3 new locations that have opened or are close to opening that I pass every morning on my way to work in fact.
Congratulations, chicken people. You got my attention.
So I decided to take a look at the financials, and the company's balance sheet is sporting an increase in the "Property, plant, and equipment" line that's nearly a 50% increase over the time the spicy one went public. At the same time, the company reduced long term debts and was able to bring down their total liabilities a good 10%. I like it, muy macho.
Net income hasn't caught up yet, but that's just a function of waiting for this construction to be finished. Chipotle (CMG) is great and all with their 1,000 calorie burritos and excessive use of guacamole; but in California, El Pollo Loco is the Mexican food chain to beat. I am not exaggerating here, I have been in locations that have a pollo asado restaurant (That's what El Pollo Loco is a loose representation of) on all four corners.
At 30x earnings, with Net Income having dropped over the last few years, this kind of growth would escape the talons of most value investors. But I eat, and invest, with my eyes. I rate El Pollo Loco holdings a strong buy.