I'm Bailing On The Pimco High Income Fund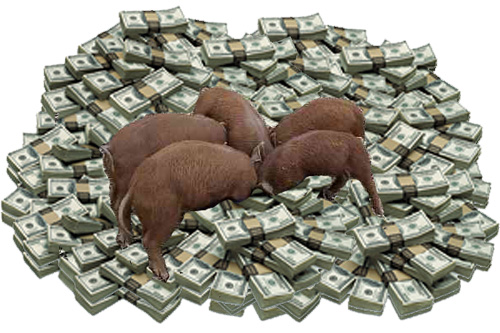 Sorry home gamers, you know I've had a lot of love for this fund over the years, but the low rates bonus round is coming to an end. Even if it's not quickly, there simply aren't enough good deals out there in the bond market to stay in the Pimco High Income Fund (PHK). The price is too rich, because right now, you can catch higher yields on things like Prospect Capital (PSEC). All else equal, that means that money is going to move from one place to another, and that alone will bring the price down. However, I'm going to go a different direction, and give yield a break by going for the boring, reliable payments from the Vanguard Total Bond Market ETF (BND).  I'm increasing my hedge there to 25% of assets.
History has shown that if you stick with PHK after a run up in price, you get burned, bottom line. With the Fed hinting at a rate hike in June, it's just not worth it. Just because the Fed backed away from rate hikes this month is not a good reason to try to jump on their rising price "trend". If you don't mind the risk of a price haircut, and are down for income, switch to PSEC or a similar equity-holding BDC. Shoot, you could even consider picking up an mREIT along the lines of Annaly Capital (NLY) and probably be playing it safer. Me? I'm taking my profit here and not looking back.
How's the phrase go? Bulls make money, bears make money, pigs get slaughtered. This is your wakeup call, piggies. PHK is dangerous.