Nintendo Is Releasing A Tiny NES!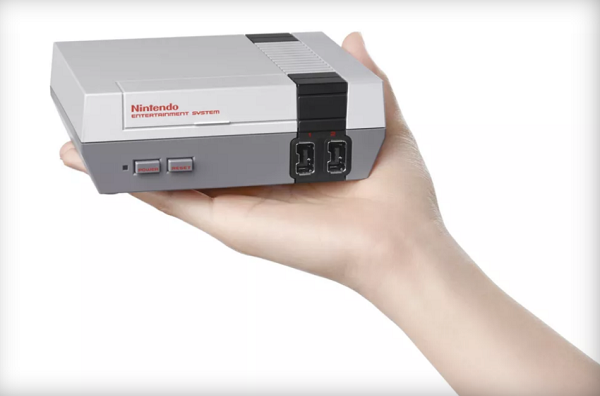 Well that sorta came out of nowhere. I certainly didn't see it at E3. Nintendo (NTDOY) gives their shareholders one more thing to be excited about besides Pokemon Go!
The all-in-one console will not have a cartridge slot, but includes 30 built in games. 
The console sports HDMI output, and allows you to suspend your game at any point, so that you won't have to fumble around with passwords when you start playing a game again. The system will be released with a replica of the original NES cross pad controller, which will use the same ports as the Wii so you can use them interchangeably with the virtual console. The NES Classic Edition will be available on November 11th for $59.99.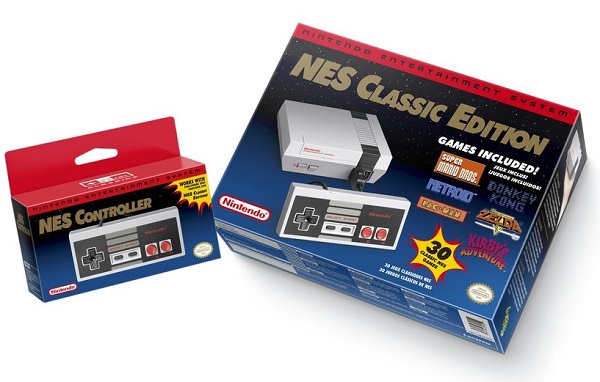 Here's the complete list of games:
Balloon Fight
Bubble Bobble
Castlevania
Castlevania II: Simon's Quest
Donkey Kong
Donkey Kong Jr.
Double Dragon II: The Revenge
Dr. Mario
Excitebike
Final Fantasy
Galaga
Ghosts'N Goblins
Gradius
Ice Climber
Kid Icarus
Kirby's Adventure
Mario Bros.
Mega Man 2
Metroid
Ninja Gaiden
Pac-Man
Punch-Out!! Featuring Mr. Dream
StarTropics
Super C
Super Mario Bros.
Super Mario Bros. 2
Super Mario Bros. 3
Tecmo Bowl
The Legend of Zelda
Zelda II: The Adventure of Link