Under Armour And Nike Trump Comments Stir The Pot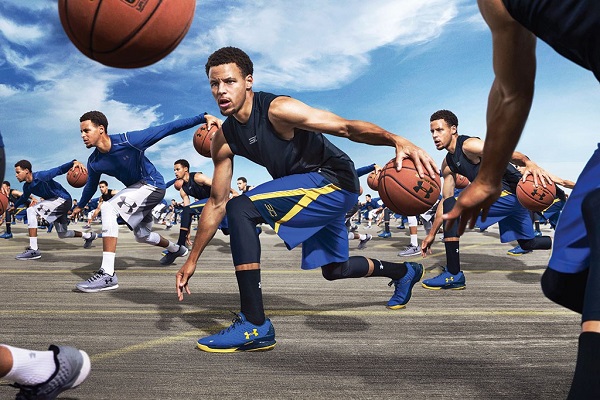 Do the political opinions of CEOs actually matter?
Under Armour (UA) is a favorite of several value investors I know, but it's been challenging for me to find a way to agree with their assessment. Although the company has been growing sales, it hasn't made a meaningful impact to the bottom line, because their costs have been increasing right alongside that growth. Net income for 2016 was actually lower than it was in 2014, and that is after an increase of nearly $2 billion in sales last year. Nike (NKE), unquestionably the top dog in sport apparel, and the company that Under Armour clearly aspires to be, saw net income increase by more than a billion during the same time frame. 
The difference in these two companies is primarily the customer base. 
Nike has customers all over the world, but Under Armour is still mostly rooted in the U.S. That's probably a big factor in recent comments by the CEOs of each of these companies. Under Armour CEO Kevin Plank, in an interview with CNBC said that President Trump was a "real asset" because of his focus on deregulation. That is in stark contrast to recent comments from Nike and Adidas (ADDDF), who both denounced the president's ban on immigration. Nike said that it "greatly values its diverse, international workforce".
That begs that question of whether comments like this matter to the customer base. Starbucks (SBUX) drew quite a lot of heated remarks, and a boycott when their CEO came out in support of immigration, offering jobs to 10,000 refugees. After the remarks from Under Armour, the response across social media by liberals was to boycott them. If these feelings are shared outside of the states, that could be a real shot in the foot for Under Armour, effectively cutting off their chances for expansion globally. In addition to that, the company has a manufacturing plant in Mexico, which makes the decision to back Trump even more confusing. 
ACTION TO TAKE: 
Look, I'm not going to try to convince you to buy shoes at a certain store, or drink coffee brands that you don't like. I don't think I necessarily believe that these boycotts will have a lasting effect for any of these brands. I have to look at the stock objectively, and so to me, the only thing that ever matters is earning power, and Nike's is superior. Regardless of who comes out in the long term, the re-sellers of these brands like Foot Locker (FL) will profit the most. People like shoes, that's all I can say about that. I rate Nike and Foot Locker strong buys. I see no compelling reason to hold Under Armour at this time.
Further reading: