New Barbie Commercial Tells You Everything You Need To Know About Mattel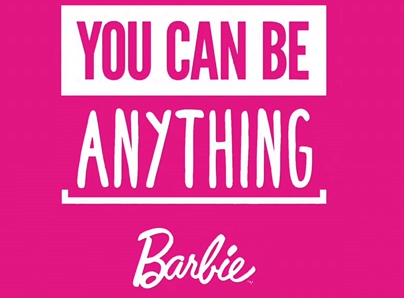 Note: There seem to be some technical issues with embedding the video, if you don't see it, it's called "Imagine The Possibilities | Barbie"
THIS. This concept right here from the Youtube (GOOG),(GOOGL) clip above. When I am discussing Mattel (MAT), this is what I tell people all the time about what makes Barbie special. See, in contrast to a story based product line like Disney's (DIS) "Frozen", all your doll can ever be is a princess somewhere that's probably cold, Barbie can be ANYTHING. Literally limitless. This commercial right here explains what has been my #1 thesis behind owning Mattel stock from the very first day. 
Want proof of my commitment? Check out this comment I left at Seeking Alpha:
http://seekingalpha.com/article/2780465-can-i-cons...
My actual quote: "See the powerful thing about Barbie, is that you can make her anything you want. She can be a doctor, a lawyer, an astronaut, you name it. A princess can never be any of those things. Just ask Princess Jasmine, she'll tell you how frustrating it is that she can never leave the castle and have fun."
That is precisely why I do not stress about Hasbro (HAS) taking over the Disney Princess licenses starting next year. I don't know if the Mattel advertising agency took a cue from me, but I like that they are out there telling this to the public. The public forgot. Investors forgot. But that's why I'm here doing what I do today. Barbie embodies brand power. And she empowers females to boot. 
Many thanks to my friend William Kohlmann, a member of the International Society of Value Investors group on Facebook (FB) for bringing this clip to my attention.