Playstation Now Is On PC, uh... Now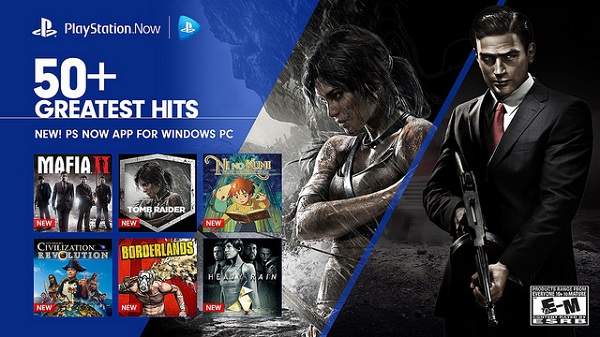 Ok so that's pretty cool. Sony (SNE) has introduced their "Playstation Now" service for PC users. For $20 a month you can play a library of 400 PS3 games on your computer. It streams the content like Netflix. You could already do this on PS3 and PS4, but now this makes games like Bandai-Namco's "Ni No Kuni" available to PC users, and it's sort of an "all you can play" buffet for a set price. The service isn't perfect, I have at times found a bit of lag in the signal where it will unexplainably drop to an unclear resolution, and there tends to be some controller input lag, which is especially noticeable in fast moving games like Sega's (SGAMY) Sonic the Hedgehog.
There is already software out there that lets you use a PS4 controller on PC, but Sony will also be releasing a dongle next month that will give full compatibility to PS3 and PS4 controllers.
Microsoft (MSFT) Xbox users have a similar service available to stream games to Windows X.