Is There A Future In Forex? A Case for FXCM Recovering.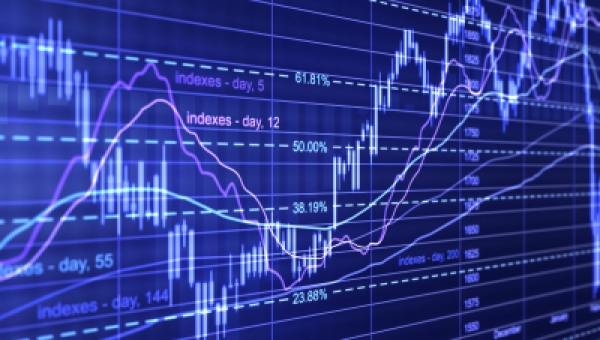 Spotted a comment on the top of the feed today from Drew Curtis, who is the founder of Fark.com. I knew we were cross-posting our feeds but I didn't know he was in here checking out our goods. Hi Drew, as a fan of Fark for many years, it is my pleasure to be here working with you, and I hope I can bring you something useful.
What you said about Retirely's post about FXCM Inc. (FXCM) was pretty spot on - "no one writes about a stock taking off unless they are pumping it." I can't exactly disagree with that. However, while I don't buy everything that I write about, and I am also not short selling all of the things that I have negative views on, I think there is a future in being a service provider in a speculative market like Forex.
There's probably going to be an exchange of opinions started in the comments about the safety/danger/gambling nature of Forex, and I'm not interested in getting into that here. I don't trade Forex, but the people who do seem to be absolutely convinced that they are the best in the world at it. And I think that they're going to keep doing it. 
Catalyst for trading profits.
So, I mentioned a catalyst in Retirely's article, and it's price equilibrium. If intrinsic value hasn't changed very much, then it will be true in the stock market that what goes down must come up, and vice-versa. Before the first quarter of this year, FXCM was on a pretty strong course for profitability. The income statement shows a "one-time" charge there of $267 million, which the company attributes to "bad debt". They mean gambler's debts, as those were the funds that they were unable to recover after a whole bunch of currency speculators had a bad day in the markets and got hammered with margin calls that they couldn't repay. Or at least that's how I was interpreting their quarterly reports. 
Since that time, losses have gone back to a downward trend, and it looks as if inside of a quarter or two they could be profitable again. So you have a speculative chance to ride on the optimism of a new wave of suckers here. I am personally not long for the company, or any broker for that matter, since more and more trade fees are on their way to zero (See the Robinhood App). However, if FXCM can grow on the basis of a solid trading platform, and perhaps an advisory service, it might be possible for them to gain an edge here. As of right now, the numbers suggest they are doing things right, and there is probably a little safety here. 
Best of luck to the longs, we'll revisit this at the breakeven point for the company. Hopefully the company has become a little better at requiring more collateral.
FXCM closed down 59 cents to $11.84 today.