Catching Falling Scalpels In Healthcare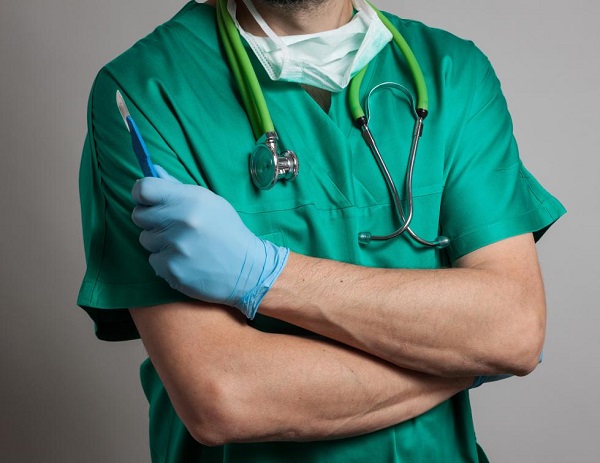 Somebody asked me about the generic drugmaker Teva (TEVA) recently. I work as a pharmacy tech at my day job, so I already knew that Teva was a major player in the industry. Some 1 in every 7 medications sold is a Teva drug.
Now, I also understood that the company was having some trouble managing it's debt load, and as a result, the latest quarterly results were not pleasing to investors. However, when I gave my opinions about the company, I wasn't worried about their debts, because I knew that if push came to shove, there are valuable assets on the balance sheet should they need to raise cash. Sure enough, we got the news this week that Teva is selling their holdings in Medis to help get the debt levels under control.
In spite of that news, Teva continues to slide, now approaching a 70% loss year to date: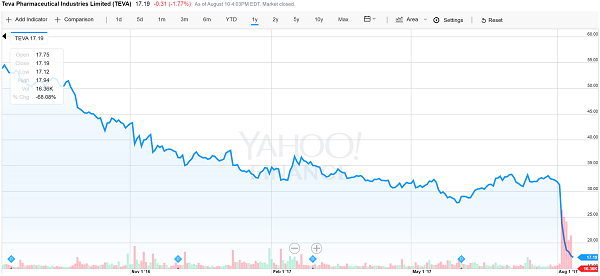 Now I started buying last week, before the selling was announced, and I am pleased as punch that the stock price came down even more, so I doubled the position size. I'll be completely forthright here: I do not know how much the Medis operations contributed to the company's bottom line, but the market has discounted the entire company to just 1/3rd the price of what you could buy it for a year ago, so I have little doubt that I'm getting an exceptional value here.
Some other deals that I'm interested in:
Mylan (MYL) has been taken down alongside Teva. You remember them, right? Makers of the famous EpiPen, who were able to hike prices as much as 400% last year when there was a shortage of the drug. Mylan is also huge in generics. I'm a buyer.
Dentsply Sirona (XRAY) also tumbled after cutting full year guidance. The cost of dental is getting so high in the United States that people are now taking trips to Mexico to get their teeth worked on. Dentsply is in the business of helping bring those costs down, and it's going to pay off big time as our aging population switches to implants instead of dealing with the less temporary fillings, root canals, caps, and crowns we have traditionally used. I would like to own this a little cheaper if possible, but it's a good enough company that I'm willing to start here.
Further reading:
I knew well ahead of time that troubles were brewing in pharmacy land. For a watchlist of other companies that are likely to see cuts made in the near future, check out this article.