Make Up Your Dividend Growth Portfolio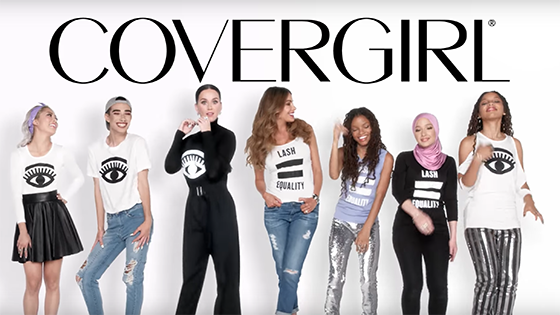 So here's something a little out of the ordinary; certainly as a male analyst that I don't put as much time into as I probably should. Coty, Inc. (COTY), a leading cosmetics and perfume manufacturer, and owner of the pictured Covergirl brands, increased their dividend this year after going from semi-annual, to quarterly payments.
The company not only started paying more frequently, but they also increased the amount from 40 cents to 50 cents on an annualized basis, or an increase of 25% from the year prior.
I had to take a close look at the finances to make sure that the company will be able to maintain these payments, because after all, what good is an increase today if it's going to be cut tomorrow; and although the company turned in a loss in its most recent quarter, it looks like the reason behind that is from increased advertising spend.
Here's my take on what I think is happening.
It looks like the company is noticing things like the vacuum that's being created by Amazon (AMZN) in high end retailers like Macy's (M) and Dillard's (DDS), whose markets have mainly been dominated by Estee Lauder (EL), and realized that women are going to buy their cosmetics somewhere. Should that somewhere be the big box stores like Walmart (WMT) and Target (TGT), well then it makes sense to get your name out in front.
On top of that, I think it's working. Adjusted net sales were up 110% over the previous year. Once the company steals some new market share, that should translate into some brilliant profits. For the investors, that means brilliant, growing dividends.
ACTION TO TAKE
We just missed the recent ex-dividend date on 5/25/17, but that doesn't mean we can't be first in line for the August payment. The company's stock is cheap looking back historically, down from a high in the $30's, closing at just $18.83 today. I think this is an outstanding opportunity to get in here, catching you a 2.63% forward dividend yield. Estee Lauder is only offering 1.41% for comparison sake. I rate Coty, Inc. a strong buy.